Lynx Interlocking Necklace
Regular price
$3,000 USD
Sale price
Available in 14K and 18k gold our mixed link Lynx Interlocking necklace features our signature clasps. Choose from a range of lengths to find the perfect fit for your style.

 

Pickup currently unavailable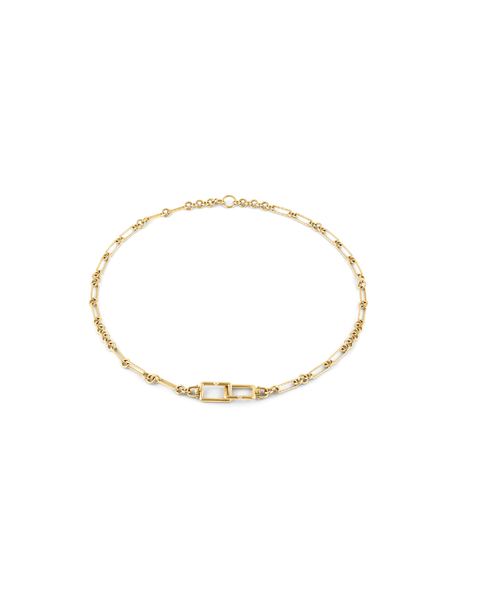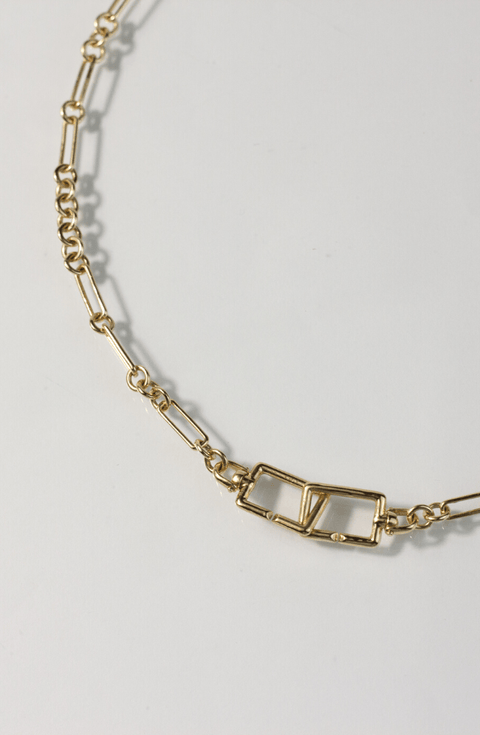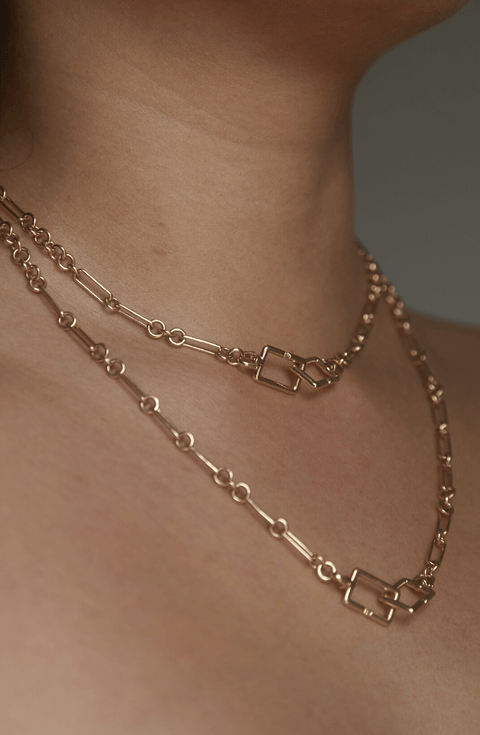 DETAILS
Weight - 11.7g
All pieces are made to order. If your required size is not shown, please get in touch with us directly at sales@metalxwire.com.
DESIGNER'S NOTES
CARE INSTRUCTIONS
DELIVERY AND REPAIRS
The Lynx collection seamlessly fuses functionality with artistry, reflecting Symone's engineering background. With its interlocking clasps, this collection provides versatile options for layering and customization, allowing you to curate a unique and personalized look.
To maintain the beauty of Metal x Wire fine jewelry: store items separately, avoid chemicals, handle with care, clean regularly, and protect from impact and extreme temperature.
All pieces are made to order, meaning we do not have pre-made stock. As a result, we kindly ask for a lead time of 3-4 weeks before your order is shipped.
In the unlikely event that your item arrives damaged or requires repairs, please fill out the this form here for assistance from our customer service team