Bold Lynx Diamond Bracelet
Regular price
$5,800 USD
Sale price
Share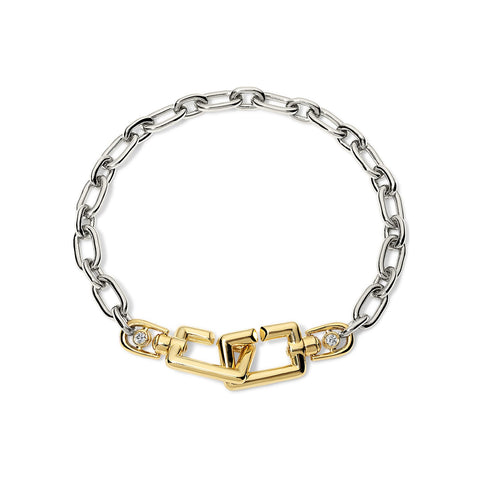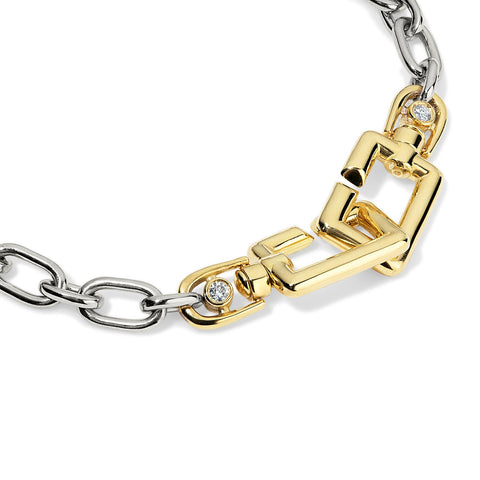 A timeless treasure meticulously crafted from 18K gold, showcasing our distinctive interlocking clasps and swivels, designed with your exceptional comfort and secure wear in mind. Each swivel is delicately adorned with sparkling diamonds, adding a touch of exquisite refinement that transforms this bracelet into a truly captivating masterpiece.
Forge your own unique style by wearing it solo or create a captivating wrapped wrist effect by stacking and interlocking it with two more of our Interlocking Lynx Bold Diamond bracelets.
Details
STONE : 0.50 Ct Round Diamond
GOLD: 49.7 grams Yellow


DESIGNER'S NOTES
CARE INSTRUCTIONS
DELIVERY AND REPAIRS
Lynx is a refined and luxurious handcrafted jewelry collection designed for self-expression.
Its intricate and interlocking designs inspire creativity and provide endless possibilities for layering and customization. From bold to understated styles, the Lynx collection offers a stunning canvas for expressing your unique vision and personal style
To maintain the beauty of Metal x Wire fine jewelry: store items separately, avoid chemicals, handle with care, clean regularly, and protect from impact and extreme temperature.
All pieces are made to order, meaning we do not have pre-made stock. As a result, we kindly ask for a lead time of 3-4 weeks before your order is shipped.
In the unlikely event that your item arrives damaged or requires repairs, please fill out the this form here for assistance from our customer service team