Legacy Ring I
Regular price
$1,250 USD
Sale price
Share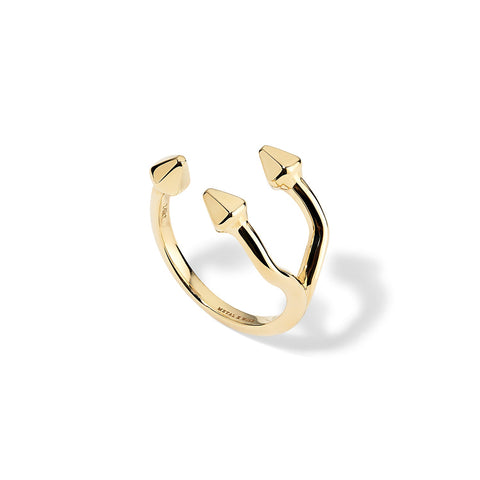 This stunning Legacy Ring is crafted with high-quality 18k and 14k yellow gold, making it an elegant addition to your collection. Wear it on its own for subtle elegance, or interlock multiple rings to showcase your personal style.
Details
STONE : None
GOLD: Yellow
DESIGNER'S NOTES
CARE INSTRUCTIONS
DELIVERY AND REPAIRS
The Legacy collection draws inspiration from the transformative power of desire and the culture of Symone's home country. At the core of this collection, our emblematic Wishbone motif encapsulates the essence of individuality. With every wish, we mold our identity, revealing our true potential as we progress towards our aspirations.
To maintain the beauty of Metal x Wire fine jewelry: store items separately, avoid chemicals, handle with care, clean regularly, and protect from impact and extreme temperature.
All pieces are made to order, meaning we do not have pre-made stock. As a result, we kindly ask for a lead time of 3-4 weeks before your order is shipped.
In the unlikely event that your item arrives damaged or requires repairs, please fill out the this form here for assistance from our customer service team