Stay updated on our latest releases and exclusive offers. This fall, discover our highly anticipated diamond designs, an exquisite extension of our Legacy and Lynx collections. Explore limited-edition pieces that embody elegance, innovation, and individuality. Join our newsletter now to be among the first to shop this drop.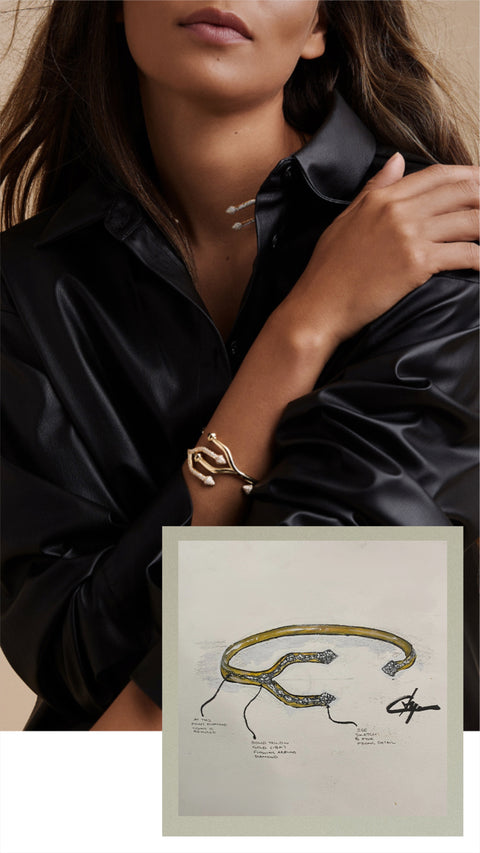 Legacy Diamond Bangle
Inspired by our iconic Legacy design, the limited-edition Legacy Diamond Bangle showcases a captivating blend of beauty and craftsmanship. Meticulously crafted in 18-Karat solid yellow gold, this remarkable piece exudes elegance and brilliance with its stunning hand-set pave totaling 2.63 carats of diamonds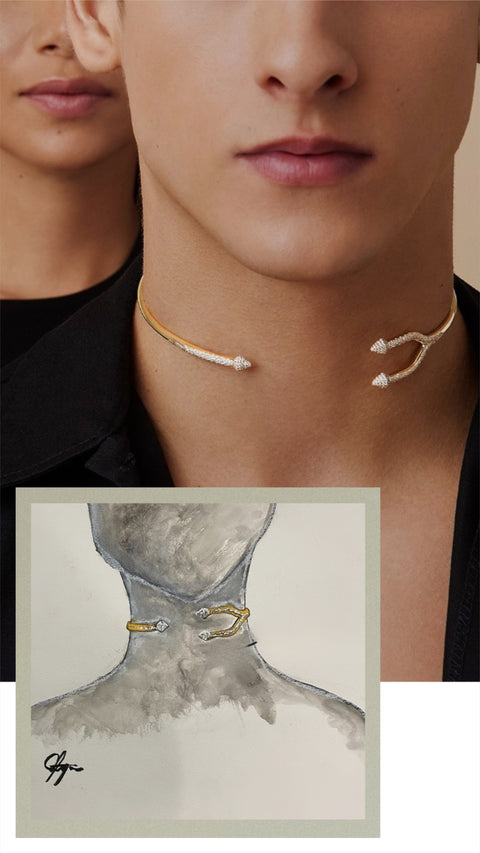 Legacy Diamond Choker
Handcrafted with meticulous precision in 18-Karat solid yellow gold, this limited edition piece radiates elegance and brilliance, adorned with a captivating hand-set pave that showcases a total of 1.96 carats of diamonds. Each choker is individually crafted to ensure a perfect fit, resulting in a unique and personalized accessory.

The titanium hinge, thoughtfully integrated into the choker's structure, adds a modern twist to its timeless design while guaranteeing a customized fit for each wearer's neck.